Research and Anthropology Careers
Image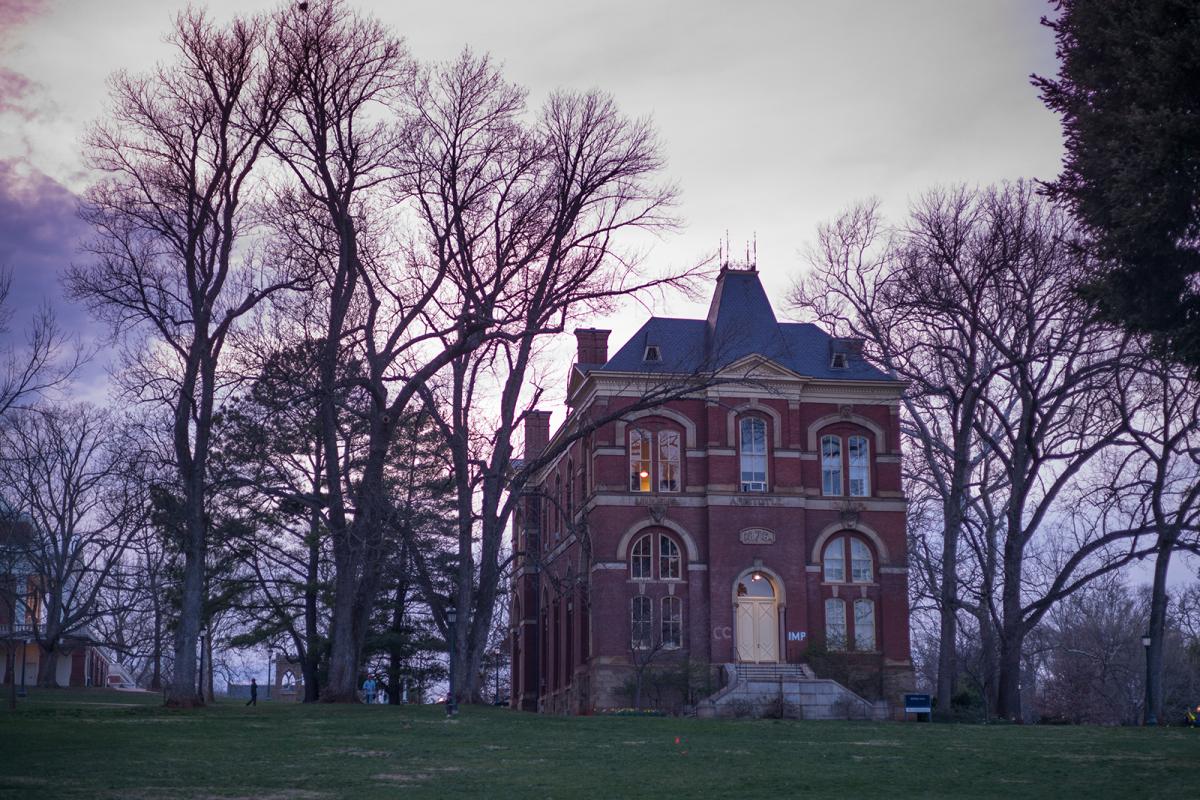 Research is the cornerstone of knowledge production, and the source for learning how to apply anthropological insights to other endeavors. At the University of Virginia. Anthropology faculty and students are engaged in research projects on a wide range of topics in an incredibly diverse set of places. Students who complete their undergraduate majors or graduate MA and PhD degrees in Anthropology in our department go on to work in a wide range of fields -- including helping to train the next generation of anthropology students!
Follow the link below to see some of the books recently published by department faculty and graduates:
We invite you to explore below some of the research topics and locations of our faculty's ongoing and prior research projects -- organized by points of inter-disciplinary overlap, what we call "Clusters" of research interest. We also encourage you to explore some of our students' dissertation and undergraduate research -- and also to peek at the diverse locales where our graduates have pursued their careers.
Faculty Research
Anthropology department faculty are engaged in research in Sociocultural, Archeological, and Linguistic projects around the globe -- as well as right here in Charlottesville. Faculty work together on projects of overlapping interest and independently on projects related to each other. We take pride in the degree to which our research interests converge around a number of cutting edge topics and domains -- what we call Research Clusters. We invite you to find out more about these Faculty Research Clusters.
Graduate Student Research
The graduate degrees in Anthropology require serious and prolonged research in fieldsites sometimes very far from Charlottesville -- and sometimes incredibly close to home. Most of our doctoral students have spent (or will spend) at least 12 months conducting their own research projects, the results of which are written up in their dissertations. At any given time our students span the globe -- from Madagascar to New Mexico to the Internet. Follow the link below to read about some of the graduate research projects -- current, recent, and longer ago: Graduate Student Research.
Undergraduate Student Research
The University of Virginia encourages -- and richly supports -- opportunities for undergraduate students in a wide range of study fields to experience the thrill and challenge of academic research. Anthropology students have conducted numerous projects -- from assisting on faculty research, to summer travel with graduate students, to overseas travel for their thesis projects, to coursework based on individualized research, and the like. The university provides a wealth of funding, support, and mentorship opportunities through the Office of Citizen Scholar Development.
Follow the link below to read about some of the graduate research projects -- current, recent, and longer ago: Undergraduate Research Projects.
Careers with Anthropology
While some of our undergraduate majors go on to advanced graduate study in Anthropology, the vast majority apply their knowledge of anthropology to other fields. The UVA Department of Anthropology offers many courses that provide students with rigorous training in critical reading, writing, and analysis skills. Our degree programs also encourage extensive study of languages, travel abroad, and experience conducting research. Our graduates have found rewarding employment in a spectacular range of occupations and careers. In particular, many of our undergraduate majors apply their knowledge of anthropology in Business, Government and Public Service, and Non-Profit and Community Service fields -- in addition, of course, to Academics. Students who complete an anthropology degree enter the job market deeply trained in a number of useful and widely applicable academic skills. A recent survey (conducted by the American Anthropological Association) reported anthropology majors applying their anthropology in such diverse fields as:
Education
Mass Communication
Cultural Resource Management (CRM)
Historic Preservation
Museum Curation
Tourism/Heritage
Environment & Natural Resources
International & Public Health
Healthcare Management, Services, & Delivery
Administration & Management
Evaluation & Assessment
Management Consulting and Organizational Development & Training
Project Design
Market Research
Product and Service Design
Community Development
Human & Social Services
Human Rights & Social Justice Advocacy
International Development
Humanitarian Efforts
Social Impact Assessment
Computers, Software Development, & Information Technology
Law & Criminal Justice
Forensics & Law Enforcement
Follow the link to read more about how anthropological knowledge is applied in other careers: Anthropological Careers:
We encourage you to browse our Alumni Page, where you can meet some of our recent graduates and see what fields they have found.
Read More About Where UVA Anthropology Graduates Live and Work Now