Careers
Anthropologists develop expertise in historical and contemporary cultural and linguistic diversity as well as skills in reading, research, and writing that give them excellent preparation for many professional careers.  Some students go on to graduate school to become professional anthropologists, archaeologists, and linguists and pursue careers in teaching, research, museum work, or applied anthropology and archaeology. Many go on to careers in law, medicine, social services, and other professions, where they find their work greatly aided and enhanced by their background in anthropology. In addition, many businesses are interested in hiring anthropologists, archaeologists, and linguists today, since our current era of globalization demands an appreciation of different cultural and linguistic perspectives. 
Anthropology in Corporate and Business Careers
Many corporations look explicitly for anthropologists, recognizing the utility of their perspective on a corporate team, or working in market research.
Cathleen Crain of LTG Associates, a Washington, D.C.-­‐based consulting firm, says "Adding an anthropologist to a research team is like moving from black-­‐and-­‐white TV to color. We're able to observe shades of color that others can't see. Anthropologists understand complexity and can help devise answers that reflect that complexity."
Anthropology in Government Careers
State and Local Government
Image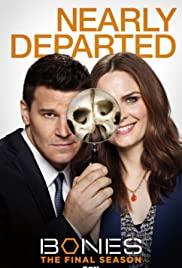 Many state and local government organizations look for anthropologically trained employees for a range of different jobs. Forensic anthropologists, for example, work with city police departments (or the F.B.I.) to help investigate and solve crimes by identifying mysterious or unknown remains.
(See, for example, the popular television show BONES, which is loosely based on the true life story of forensic anthropologist-turned-novelist Kathy Reichs.) But forensic anthropologists also work in university and museum settings.
Other state and local government agencies use anthropologists in planning, research and managerial capacities. Archeological anthropologists are often employed in contract archaeology, which is a fast-growing occupation with state and federal legislative mandates to assess cultural resources affected by government-funded projects of all kinds.
Federal Government
One of the largest employers of anthropologists is the U.S. Federal Government and associated agencies. Career paths include International Development, Cultural Resource Management, Natural Resource Management, and Defense and Security sectors, among many others.
Anthropology in Non-Profit and Community-Based Careers
Non-­Governmental organizations, such as international health organizations and development banks employ anthropologists to help design and implement a wide variety of their programs. Nathalie Nahas, for example, is one of our recent graduates who worked for an international development organization and travelled to Lebanon and many other places in and out of the Middle East for her work.
Many other anthropologists work in local, community-­‐based settings for non-­‐profit agencies. Sometimes, they work through community‐based research organizations like the Institute for Community Research. Others work for established organizations in a community like the YMCA, local schools, or environmental organizations.
Anthropology in Academic Careers
Image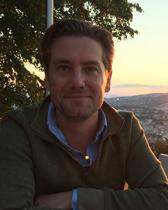 We are pleased that some of our undergraduate majors are so taken by anthropology that they continue on to PhD graduate work and end up teaching and doing research in academic anthropology at colleges and universities around Virginia, around the United States, and around the world.  Many of those who pursue academic careers in anthropology teach in departments of anthropology, of course, but not all! A number of academic anthropologists find careers in such diverse departments and programs as Ethnic Studies, Cultural Studies, Area Studies, Linguistics, Ecology, and Neural Science.  Others, especially those trained in the burgeoning field of medical anthropology find homes in Schools of Medicine or Public Health. Still others, especially those specializing in linguistic anthropology, teach in Schools of Education, etc.
Meet one such graduate, Peter Locke, who graduated with an undergraduate degree in Anthropology from UVA in 2001, completed his PhD in anthropology at Princeton University in 2009, and now teaches Anthropology at Northwestern University!
Recent graduates of our department's PhD program now teach at:
Oxford University
London School of Economics
Northwestern University
James Madison University
But check out the following link for many other brief introductions to UVA Anthropology Graduates who now teach around the world: UVA Anthropologists Around the World.
News Stories about the Life-Altering Work of Anthropologists
We invite you to browse some of these stories about anthropologists and their work in diverse fields from corporate banking to cell-phone design!
For lots more information on jobs and careers for anthropologically trained individuals, see these websites: